Managing your empty properties doesn't have to be difficult
VoidCare is a free service that helps housing providers manage their energy needs during the vacant period when a tenant moves out, and before a new tenant moves in. We do this by assigning a Personal VoidCare Manager to look after your specific needs and make the process as smooth as possible. At British Gas we currently help over 250 housing providers with a total stock portfolio of around 2 million properties throughout the UK.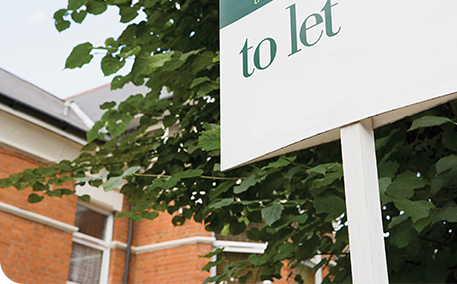 How we can help you
We will:
Assign you your own Personal VoidCare Manager

Provide you with an email address and phone number to give direct contact

Clear outstanding debt from energy meters

Manage all of your energy letters and bills

Ensure that the transfer of ownership of supply is arranged for the day your new tenant moves in

Give access to an online portal for clear visibility of your vacant properties

Swiftly handle all of your metering requirements which may include the installation of smart meters

Provide solutions to complex issues such as crossed meters, shipper-less sites, delayed account creation or closure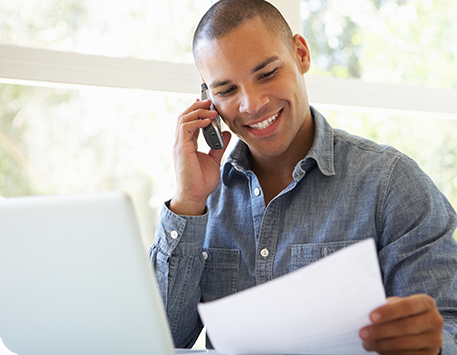 How VoidCare works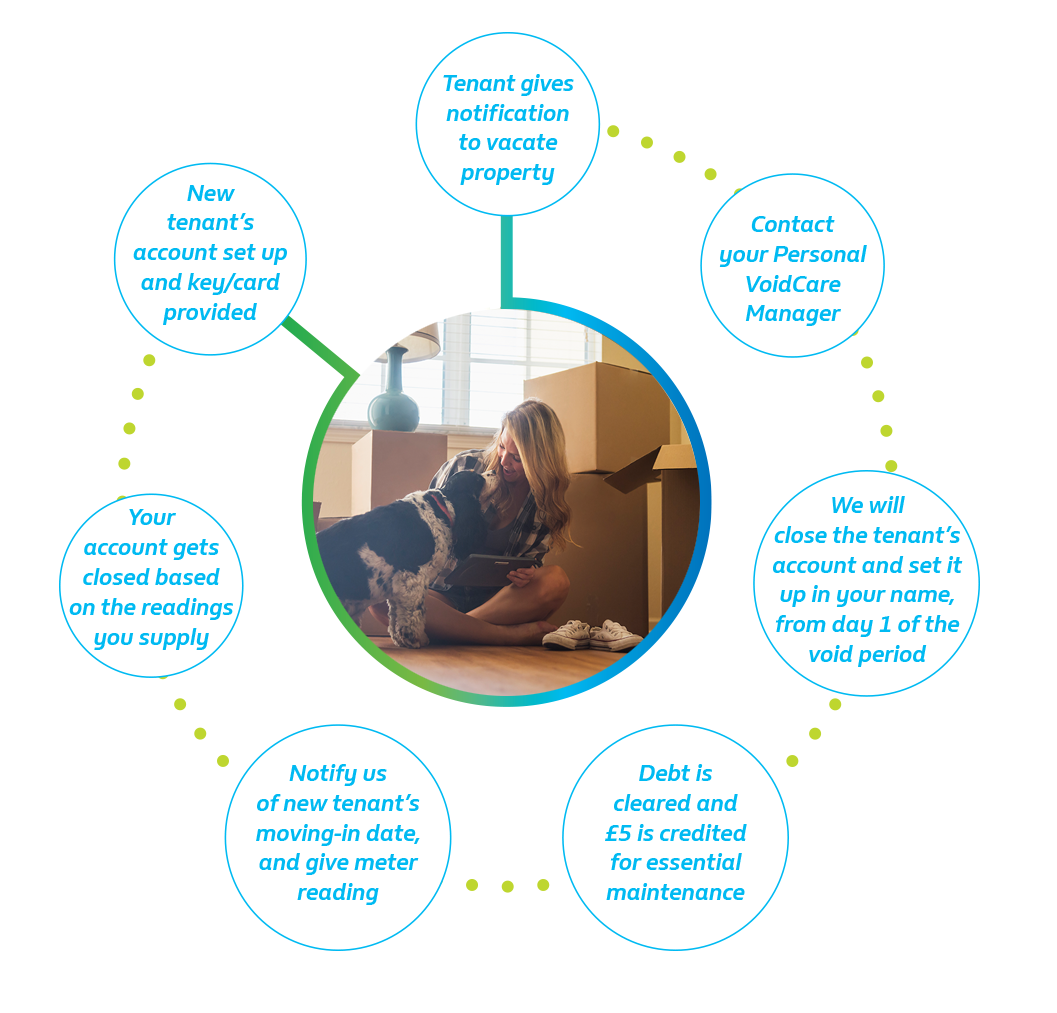 We give you peace of mind and your new tenants a stress-free start by:
Issuing cards for gas meters and keys for electricity meters allowing for easy payment top-up

Installing, exchanging, removing or resetting gas and electricity meters in multiple properties

Helping you avoid debt letters and estimated bills
Tenant gives notification to vacate property

Contact your personal VoidCare Manager

We will close the tenant's account and set it up in your name, from day 1 of the void period

Debt is cleared and £5 is credited for essential maintenance

Notify us of new tenant's moving-in-date, and give meter reading

Your account gets closed based on the readings you supply

New tenant's account set up and key/card provided
Contact Us
To find out more about our free service, and to arrange an appointment call us on 0333 202 9740*
Monday - Friday 9am - 5pm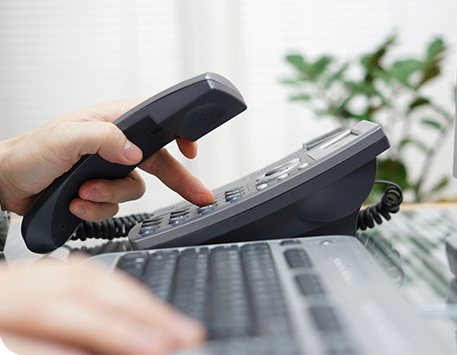 Things you need to know
*It's free to call British Gas from mobiles as well as landlines. We record calls to improve our service to you.
Phone lines open Monday - Friday 8am - 6pm and are closed on Bank Holidays.
British Gas Trading Limited. Registered in England and Wales: No 03078711. Millstream, Maidenhead Road, Windsor, Berkshire, SL4 5GD.